Small Business, Big Plans: Digital Marketing Game Plan Tips for 2017
Digital marketing is a volatile industry. Trends come and go, and even the smallest change in algorithms can make a campaign collapse or become outdated. However, it's impossible to understate the importance of digital marketing as a part of your larger marketing strategy. The problem is that with everyone moving to digital, small businesses — which do not have the same resources or foundation — can easily be washed away by the tides.
A well-rounded digital marketing game plan should be current, relevant, and noticeable. Below is a guide that can help you meet these criteria when creating your own digital strategy.
1. Stay current.
According to a survey by SmartInsights.com, there is one marketing strategy that will blow up this 2017: Content marketing.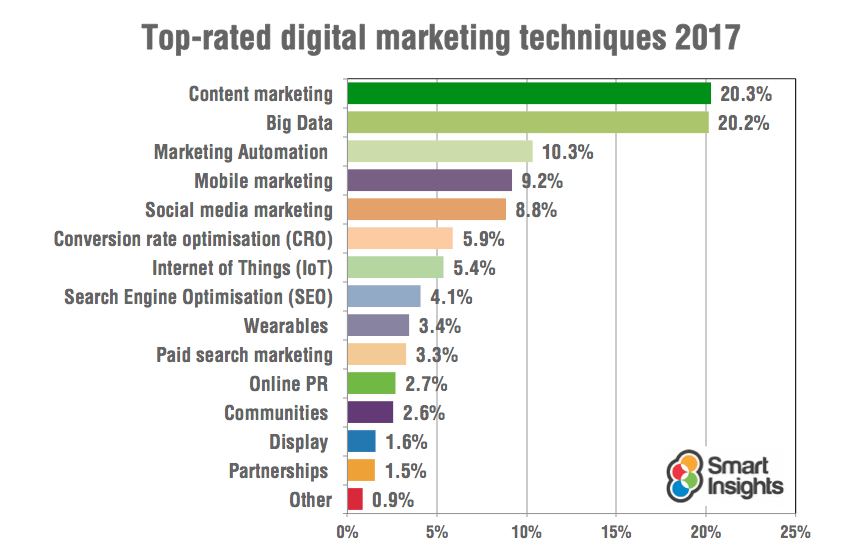 The problem with small businesses is that a lot of them do not have a brand. As Morgan Chessman reiterates on her
blog published on Moz
, "That's not to say that they didn't have a name, a website, and a logo. It's that they didn't stand for something."
So, how do you create a brand, or at the very least, help strengthen yours? Chessman suggests the following exercise. First, think about your origin story. Why did you start your business and what makes you different? Oftentimes, your business practice is what makes your brand unique.
Next, talk to your customers. Combined with competitor research, your customers are rich pools of insights into your own niche. What do they like about your business? What do they think needs improvement? Why are they doing business with you over your competitors? Insights compiled from this can form the foundation of your brand positioning.
2. Be smart with your answers.
Guy Sheetrit, CEO of Over The Top SEO has predicted a few changes in the ways readers search the web. In an interview with Forbes, he shared, "SEO teams should now focus on having outstanding content creators that actually contribute with Google's knowledge vault if they want to ever be featured on the coveted knowledge graph."
This means that keywords are now losing their pull and is slowly being replaced by "rich answers." Readers are no longer just looking for information, they want straight answers to their questions.
Google also prefers the new trend. In an in-depth look at 850,000 search queries, Stone Temple Consulting found out that 19.45 percent are triggered by rich answers.
In order to rank in Google's Rich Answer Box, you need to optimize your site for your target keyword and rank on the first page of Google search. Additionally, write your content by using command words, with clear headings and short, straight to the point answers.
Here's an example. My team was able to make one of our pages stand out in the search results and appear on Google's Rich Answer Box by making a few tweaks to the page and including an answer to a query in the content: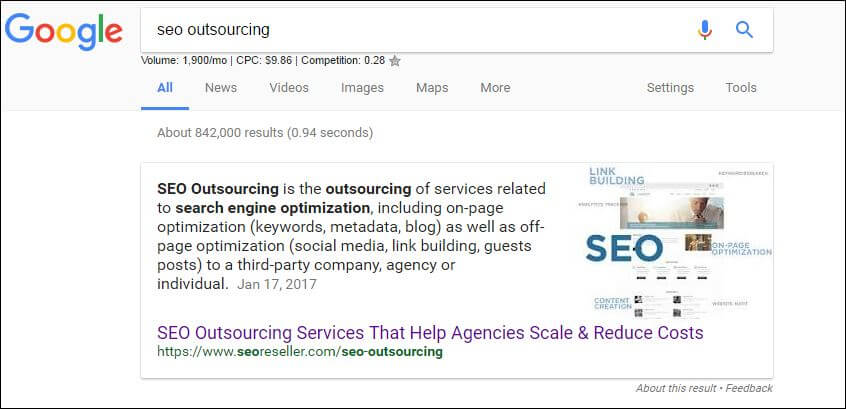 3. Think mobile.
In 2016, businesses big and small shifted focus to marketing on mobile when it became obvious that users preferred searching via their mobile devices versus desktop. This was tricky for small businesses because many of the technologies and platforms it involves demand a high price point.
If you're thinking of investing in something for 2017, going mobile-centric should be one of your priorities. You can also explore mobile payment services since consumers now prefer to pay for online purchases with a simple tap on their device, similar to what Apple Pay and Google Wallet offers.
On the other hand, security is now a top consideration for mobile browsing. Google now favors 'https' websites not only because they are safer, but because they provide a better user experience.
4. Forget intrusive marketing.
Readers are now veering away from intrusive marketing strategies like banner ads and pop-ups. Instead, marketing efforts should focus on "natural" approaches, like native advertisements, and adopt the tone preferred by Generation Z.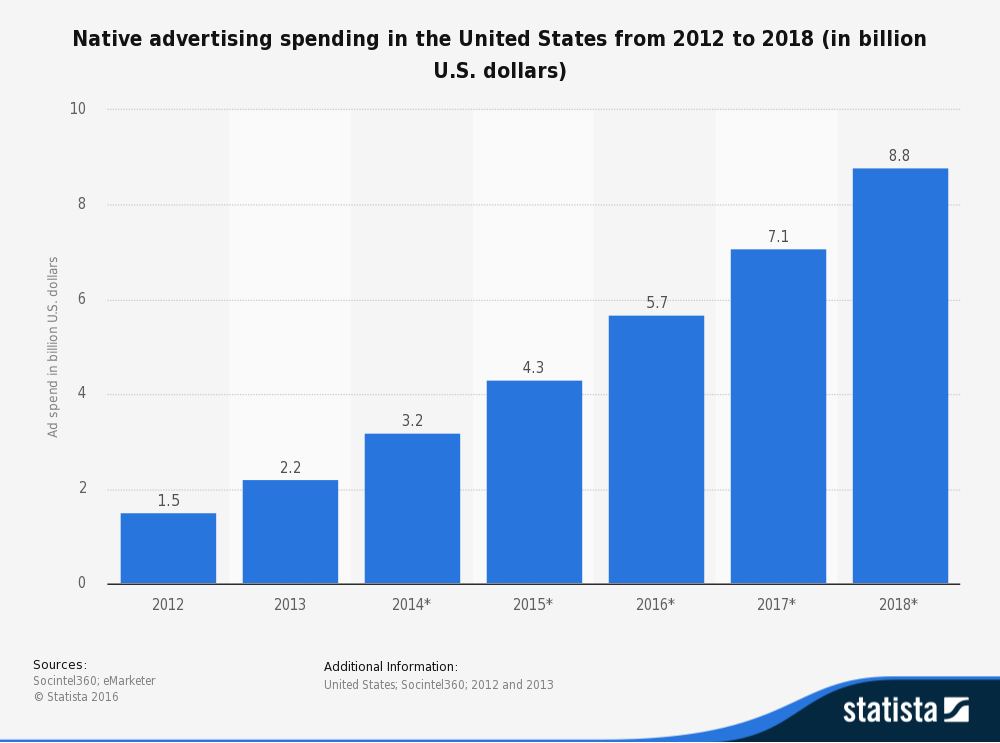 According to Stacy DeBroff, founder and CEO of Influence Central, content should now be "
fast, smart, sassy, and relevant
."
5. Go for visuals.
Aggressive marketing has all but lost its efficacy and 2017 paves the way for more content-focused approaches over ad-based ones. Marketers, however, shouldn't be boxed in by the usual blog, SEO-based, and long-form formats.
As more and more brands compete for visits, views, follows and shares, marketers can use video formats to make a lasting impact. 17 Production states that 60 percent of people prefer watching videos over reading and that visual content helps keep visitors on websites longer. They are also said to be more memorable than the usual text formats.
Limited resources may prove to be challenging, but they shouldn't be considered as ultimate roadblocks for small businesses. Keeping an eye open for trends, and getting the most out of digital opportunities can help small businesses mitigate their limitations and power up their digital marketing strategy.
Recent Comments
No comments to show.