Marketing of the Modern World: Social Media Strategies for SMBs
Social media is a whole different science of its own. It has taken over every aspect of the modern world – from our personal life and health, to politics, and yes, even business. In a time where smartphones rule and constant connectivity is considered a necessity rather than luxury, it doesn't come as a surprise that businesses dive into social media marketing to leave an impact.
Small to medium business owners particularly benefit from using social media strategies because of the cheaper costs and wider reach. In fact, according to a new study conducted by LinkedIn and TNS, 81 percent of SMBs use social media to drive growth, while 9 percent are planning to use social media in the future.
Moreover, "hyper growth" companies, or those that report significant yearly revenue growth, claim that social media helped them in various ways. The survey showed that 91 percent of SMBs say social media helped them increase their brand awareness, while 82 percent claim that it helped them in generating new business leads.
Lana Khavinson, LinkedIn's senior product manager in-charge of overseeing the company's SMB initiatives said, "We know that for SMBs the greatest challenge is attracting and retaining customers. Here is a really clear indicator of the value that social media is providing to companies that are rapidly growing."
There is a lot to tap and maximize in social media, but a strong presence starts with a solid strategy. Below are some ideas that will put you in the right path of implementing your own strategies.
Know which platform to use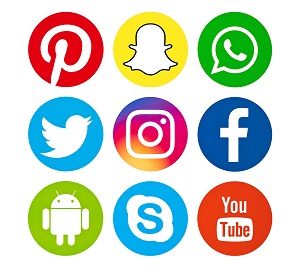 Digital and social media marketing consultant Gemma Went suggests that entrepreneurs should consider their target audience as the primary factor when choosing the social media platform to use. According to her, each target group comprises of a different demographic so one particular social channel can always be more effective than the other.
Facebook is currently the leader of the pack when it comes to social media marketing. SocialMediaExaminer.com shows that 93 percent of respondents they consulted on their survey prefer Facebook, followed by Twitter at 79 percent. However, Instagram is not too far into the game. The photo-sharing site is also increasingly catapulting SMEs to success due to its genius engagement tactics.
Make people want to follow you
Social media marketing can be helpful, but with many businesses using it to reach their target audience, it can be quite a challenge to stay afloat. So how does one become "follow" worthy? It all boils down to three things: free stuff, being famous, and being right.
Weekly contests, custom hashtags, or photo challenges can make your target audience want to see more of your brand on their feeds. While attention-grabbing social posts are important, they also have to be interactive to retain attention. Your brand doesn't need to be a huge online sensation — it just needs to be "famous" and "right" for your target group.
Understand your numbers
The Profit's Marcus Lemonis always advises, "If you don't know your numbers, you don't know your business." This also applies to social media marketing, which needs constant tweaking to make sure you are following the right strategies that will reap the best results.
Tools like Google Analytics can help entrepreneurs monitor their page views and know which campaigns are more effective than others. Here's what you'll find on Analytics:

For Twitter users, The Archivist is another effective tool that provides easy tracking of hashtag campaigns or mentions. These tools can help social media entrepreneurs analyze and monitor which strategies are working and what their followers are interested in.
Don't get tired of experimenting
Facebook proved to be a game changer when it started charging for its advertising. Some entrepreneurs, however, do not consider the idea of paying to market their brand. After all, one of the main benefits of social media is that anyone can use it for free.
The thing is, online strategies depend on the nature, brand, and voice of a business.
The thing is, online strategies depend on the nature, brand, and voice of a business. With so many SMBs fighting for attention in the digital world, paid advertising can be a good starting point to slowly gain traction. Of course, putting faith in a full-on social media marketing campaign is also a good thing, but just like with everything, experimentation should be part of the process.
The good news is paid advertising doesn't usually require big capitals. An SMB owner can pitch in a few dollars for a paid ad, observe it over a fortnight, decide if it is effective or not, then completely change strategies after. This can give you many options if you want to maximize your social media exposure.
Recent Comments
No comments to show.