Don't Need A Site Audit? 5 Questions to Help You Decide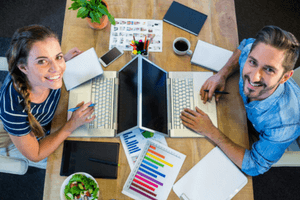 For some reason, when important things are easy to accomplish, we postpone them. Think oil changes, calling your mother, and website audits.
Yes, website audits are important and easy. An initial site audit can even be free.
For all the SEO specialists that just let out a collective groan at the idea of a free site audit, don't fret. I'm not talking about an extensive, 50-page audit that takes 3-10 days to research and deliver in a coherent way. When I use the word "free," I'm talking about a 5-page, "this is the status of your site, let's build from here" audit that takes 30 seconds to run during an initial meeting with a prospective client.
But this post isn't for SEO-specialists and I'm not here to talk about free audits. This post is for small business owners who mistakenly think they don't need a real site audit or don't need a real site audit regularly. Which, just like getting your oil changed and calling your mother, is important and easy, though, not usually cheap.
However, unless you have been hanging out at the top spot in the SERPs, are satisfied with your traffic, click-through rate and conversions, plus you somehow exist in a niche where your competitors are not constantly trying to overtake your top spot, then read on.
Time to step down from my soapbox and ask five pointed questions to help you realize you need a site audit.
Where did you get your backlinks from?
The correct answer should be something along the lines of, "through consistently creating compelling content which we shared on social media while also networking with like-minded businesses that allow us to guest post equally compelling content."
If the answer is, "I don't know," or you're at all hesitant to answer because you acquired your backlinks through a practice you know to be frowned upon, you need an SEO audit more than you probably realize. And sooner than you realize.
Like many of the other pieces of information that you will discover in a properly executed site audit, backlinks are complex. A site audit will tell you where your backlinks are coming from and what the anchor text is for each backlink. There are many tools with which to do this, the best of which your SEO specialist will have access to.
Your backlinks should be from high-authority sites and should have relevant and naturally occurring anchor text. For any backlinks that don't meet at least those two criteria, determine if they have any value in terms of convertible traffic. If not, consider removing the links. You will definitely want the help of an expert and an in-depth audit revealing specific pieces of information necessary to make decisions.
Are you tracking the performance of your website?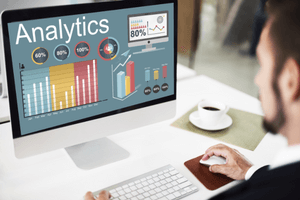 Really, I'm asking if you use Google Analytics and Search Console. Both are free and can reveal a wealth of information about your site including which keywords people are using to find your site, how often people click on your site from the SERPs and more. Hopefully, you have established accounts with these tools.
If not, your SEO specialist will want to create accounts for your website and then wait a minimum of two weeks before running an audit so that there will be actual data from which they can build. As you might expect, more data makes it easier to build an effective strategy. Though this does not mean that an effective strategy cannot be built with minimum data. It just requires expertise.
These tools are the bare minimum of what you should already be using to track your website performance. Your SEO specialist will use these tools, and many more which are not free, to audit your website.
How are you ranking?
Perhaps a better question would be, how well do you want to rank? Because however well you are ranking now, where you want to take your business is much more pertinent. There is a zero chance that you don't want to increase your exposure, create more traffic, and convert more visits into customers. The million dollar question is – how will you get there?
The answer to this lucrative question has many moving parts. In the digital age, your online presence is among the most important of these moving parts. As small business owners will know, there are many other businesses vying for the attention of your potential customers.
Your strategy for capturing the attention, hearts and pocketbooks of these customers will be impossible without an effective strategy for your website, it's traffic and conversions. All of which begins by knowing exactly where your website is today as well as differentiating between the immediate opportunities and the long-term goals.
Do you know if you are ranking for the keyword which you are targeting?
You probably have an idea of the keywords through which you want your potential customers to find your website. But those might not be the keywords for which you are ranking. There could be a number of reasons why this is true including pages not properly optimized for the targeted keywords or competition that is too stiff for your targeted keywords. This is difficult to determine without an audit.

Once you and your SEO specialist know the details about your keywords, a decision needs to be made about whether to continue targeting the same keywords or shifting your strategy to target keywords for which you are already ranking. There are a number of tools to help determine the right direction, maximize the potential of the keywords and measure how well they are used in your site content.
These tools often come with a cost and like the other tools mentioned, your SEO specialists should have accounts for these tools. Additionally, in terms of time, keyword research tends to be among the most time-consuming when it comes to site audits, but it always reveals the most insight. Few small business owners have the ability to dedicate the swathes of time necessary to accomplish this properly.
Do you optimize for user experience or the search engines?
This is a bit of a trick question but an extremely relevant question nonetheless. How Google sees our websites influences our decision-making for the entire journey of creating and improving websites. Though we can be forgiven for this kind of approach, it's wrong.
Part of the problem is that it hasn't always been wrong. Converting is, of course, the ultimate goal but there was a time, not so long ago, when digital marketers and SEO specialists would build websites for Google. Today, websites need to be built and optimized for the best user experience.
The difficulty lies in determining the difference between the two strategies. Something that can be accomplished through a site audit. When you optimize for Google, that's when you find yourself cutting corners and relying on tactics that could land your site in trouble with Google.
Instead, embark on a strategy with your SEO specialist that results in improved rankings as a byproduct of the superior user experience you have created for your potential customers.
Conclusion
There is more to consider than covered in this article but hopefully, you have a glimpse into the necessity of a site audit. Set aside the resources and the time to work with an SEO specialist for the benefit of your website and your business.
And call your mother.
Recent Comments
No comments to show.