Business Hacks: How to Measure Digital Marketing Success
It's easy to trim down any business's goal into one thing: success. It's the be-all and end-all for most brands; the one thing they want to achieve. Their definition and approach to success may vary, but they all want to make it. If the purpose of a company is to best the competition, that means competing brands will be left behind. And that could be you if you don't utilize digital marketing properly.
How do you ensure your brand remains on the right path to success? Do the following:
Be Part-Artist and Part-Scientist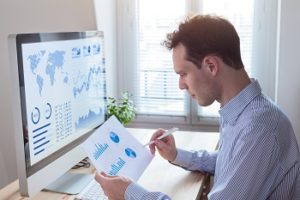 Everyone can reach success if they don't give up, but taking a long-winded road to it may not be ideal, especially if you think about your limited financial resources. Knowing how to measure digital marketing success is only as effective as knowing what digital marketing metrics to measure.
As there are so many metrics available, and there's no single list of metrics that work for all brands, you will need to be an artist and a scientist to know which ones work. It takes creativity but also calculated measures to determine your path to success and effectively implement strategies that work towards that path.
Adapt to the Rapidly Changing Online Landscape
There is no cookie-cutter approach to online marketing, simply because the landscape always changes. What people want now is different from what they wanted three years ago. This change in direction drives Google to constantly update their database, which means a shake-up in the rankings every now and then. Some businesses are hit badly by these changes, while others benefit.
Your strategy should be as evergreen as possible, and adaptable to any changes that you might need to do. Write Meta tags that aim to encourage visitors to click on your website. Use alt texts on images and headers. Make sure you have long-tail keywords sprinkled in your copy instead of just using exact keyword matches.
Maximize Your Resources with Outsourced Work
Start-up companies are torn between the idea of having an in-house digital marketing company or contacting an SEO agency to handle this for them. Though it seems cost effective to keep everything in-house, because you take full advantage of the time of your employees, a specialized team will be able to concentrate on the task and give you better results.
SEO companies often offer a variety of services, each handled by a professional in the field, to guarantee measurable results. Ask them about the changes they will do for your site, and how long it will take them to accomplish these. You need to have a timeline and gradually see results. Look for an agency that doesn't give empty promises — reputable companies don't work that way.
Know Which Metrics to Focus on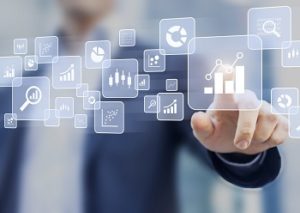 With the number of metrics available, you face several challenges: there are different traffic sources, and they are a combination of new and repeat customers. The ratio of your repeat customers to new customers tell a story. If you're gaining a lot of new customers but they are not coming back, it means your content is good, but the overall website is not good enough to make them stay or come back. This is just one scenario.
You also need to account for the traffic sources. How many of your mobile users find your website useful? This gives you an insight into the mobile-friendliness of your site. How many leave in the first few seconds? That tells a lot about your site's loading page on both desktop and mobile versions.
Each metric tells you something, but not all of them are worth obsessing over. Create a shortlist of the metrics that matter, and concentrate all your efforts there.
Don't Just Look at Vanity Metrics
Rather than obsessing over the number of fans or likes of your page, think about what these metrics mean. Vanity metrics – having millions of followers or subscribers, getting thousands of likes, and earning several mentions – seem good, but at the end of the day, quality trumps quantity.
Facebook, for example, deals with so many fake accounts. It's better to look at the number of engaged followers – those who have real questions and opinions, and real money to pay for your products or services.
When you talk to an SEO expert about the state of your website, you may be overwhelmed by the unfamiliar terms and the numbers. Don't be. You have to sift through the piles of ratios and percentages and think about engagement, which is the human factor in your digital marketing strategy.
At the end of the day, Google doesn't care about numbers as much as it cares for the value you offer to users.
No matter how small your target niche is, if you engage them well, you will get outstanding marks from Google and other search engines. At the end of the day, Google doesn't care about numbers as much as it cares for the value you offer to users.
Recent Comments
No comments to show.