Small Business SEO: A Big Way to Win
It's easy to lose confidence when you see the success of established brands offering the same products you have. They already have everything going for them; their name draws the crowd. But, this doesn't mean the end for your business before it even takes off.
This only means you need a little more creativity in your small business SEO.
It's a Hard Niche World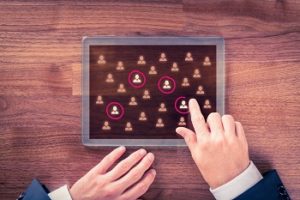 Interests vary. Your customers might like a few things, and some of them might not even like the same things. One advantage of being a small business is you get to focus on one niche and make your name in that particular subgroup. You can do hyper-targeting to a smaller audience who will easily recognize and associate with your brand. Once you have a handful of people talking about you, use the power of word of mouth to propel your brand towards related niches.
Facebook, the king of social media platforms, allows ads to have three kinds of audiences:
○ Core audiences – manually select audiences based on age, location, and other characteristics
○ Custom audiences – use your contact list to determine the customers you want to reach through Facebook
○ Lookalike audiences – gives you people with similar characteristics or interests depending on your current contacts

A bigger company will not focus its resources on just one niche at a time; they focus on geo-targeted keywords (and that would be a wise move on their part), but they might not spare much effort on reaching clients in a level as personal as your budding business can do. Make your customers your focus, reach them by starting at the grassroots, and develop a more lasting relationship.
Long-Tail Keywords a.k.a The Road Less Traveled
Big companies spend a lot of money on curating their content and advertising on Google. This affords them a friendship with Google. What this also means is they are likely to target competitive keywords.
Customers use long-tail keywords in queries when they have something specific in mind — and that could be a sale right there.
A small business might have a hard time getting the top spot with that big competition involved, but there's also the option to target less competitive keywords. This is why you should not ignore long-tail keywords. These have less competition, but these search phrases are also closer to the conversion portion of the funnel, which means more opportunities of converting a visit to a sale. Customers use long-tail keywords in queries when they have something specific in mind — and that could be a sale right there.
The More Personal, the Better
From a business owner's perspective, having a huge following on social media is not a bad thing. When they are all active, however, it becomes a challenge to develop a good working relationship with followers. Established businesses deal with so many mentions and comments each day; it's understandable if they miss a couple of queries.
From a customer's perspective, however, being the only one who doesn't get a response for their concern might seem disheartening, if not downright annoying. This may prompt them to look for other options.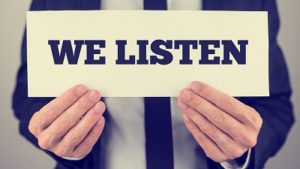 In reality, what customers want is a company that can pay attention to them and address their individual concerns. They don't want canned responses. They want a little rule-bending when it involves their unique situation. They want you to be a little more understanding.
If you want to improve engagement and give your brand more personality, follow these steps:
○ Add a professional-looking profile photo to your social media account.
○ Provide relevant information on your "About" section.
○ Post a combination of text, photos, and videos on your timeline.
○ Let customers message you, and respond to their queries as soon as you can.
○ Don't forget to promote your page.

Small businesses enjoy the freedom to reply to customer comments with relative ease because they are at a manageable number of followers so far. As you grow your business towards enterprise status, those customers are likely to remain loyal. This means having more time to focus on new customers.
It's not a walk in the park to be a successful small business, but this doesn't mean it's impossible. As long as you know where your focus lies, you can be just as successful as any household brand out there.
Recent Comments
No comments to show.