Best SEO tools for small business growth in 2022
SEO is a game of data. Whoever can leverage data in the best possible way wins the highly coveted top spot in the SERPs. A strategy is what you need to achieve that, but how are good strategies made?
In digital marketing, the answer lies in the tools you use to track and implement campaigns. The right tools produce the right data that allow you to make the right move. To say tools are important is an understatement; these SEO tools are a necessity.
As a business owner of a digital marketing company and a pure lover of all things technical, I have tried and tested dozens of SEO tools. I've had experiences with both effective and mediocre tools, and kept asking myself, "Which ones exactly can do the job well?" Soon enough, I've found a set of tools that made digital marketing easier for me.
I've compiled a list of these tools, as well as the reasons I absolutely love them:
1. Google
There are two key tools from Google that every business owner with a website needs to use: Google Analytics and Google Search Console (formerly known as Google Webmaster Tools).
Google Analytics focuses on your website's performance. It can provide data on which marketing tactics drive traffic on your site and which ones don't. It also keeps tabs on sales conversions, as well as leads. Additionally, it tracks visitor behavior by analyzing what users do on your site and what type of content they like.

Google Search Console, on the other hand, is chiefly concerned with SEO. This tool presents important stats, such as clicks per keyword, keyword rankings, and click-through rates. The Search Console provides a way for you to submit new content meant to be indexed and to remove pages you don't want to see in the SERPs. Put simply, the Search Console allows site owners to manage and maintain websites with very minimal disruption to search performance.
What's great about the combination of these two is that they can be linked together to activate more reporting tools. Plus, both are free so there's absolutely no reason to not use them.
2. Siteoscope
Siteoscope is a comprehensive SEO tool that does daily rank tracking for your own brand, providing accurate information on how your site is performing. On top of that, it allows you to track competitors and analyze their performance. The integration of Google Analytics to its dashboard is also a welcome feature. This SEO tool can help with tracking social media campaigns, be it Facebook, Twitter, or Google+. Most importantly, you can get detailed reports on a regular basis.
What makes Siteoscope work for me is the fact that it's an all-around tool. It's an ideal choice for small business owners that have little experience or background with SEO. It charges a monthly fee, depending on the level of service you need, but the rate is reasonable. All things considered, it's solid, easy to use, and affordable.
3. Screaming Frog
If there's one unbearably grueling task in SEO, it has to be auditing, especially if you have to do it manually. Thankfully, Screaming Frog exists and it's one of the best choices out there in completing such a task. The free SEO Spider tool that comes with it publishes detailed audits of all your webpages. It does a complete analysis of what's wrong with your website, from missing meta tags to error status codes. I like this feature the most because it simplifies an otherwise complicated process – and you get to do it without paying a cent.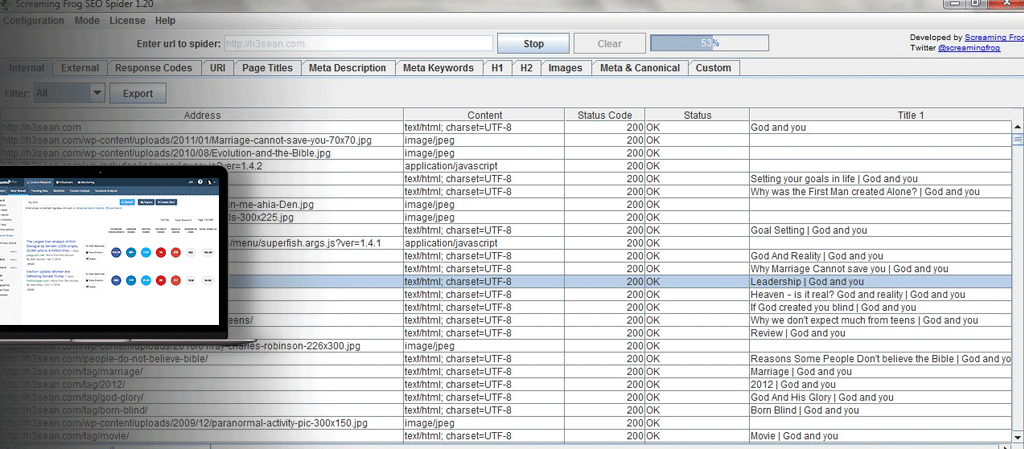 4. BuzzSumo
When it comes to content creation, you don't just write a blog for the sake of having one – you write content that matters to your audience. This is why I use BuzzSumo. This tool provides you with a quick way to see the most shared content online and to get updates on industry news. Not only do I get information about what content is trending, it also gives me a look at the most shared content from competitors and helps in building a list of influencers for particular topics. This is helpful in developing a content strategy that will help you outrank the competition.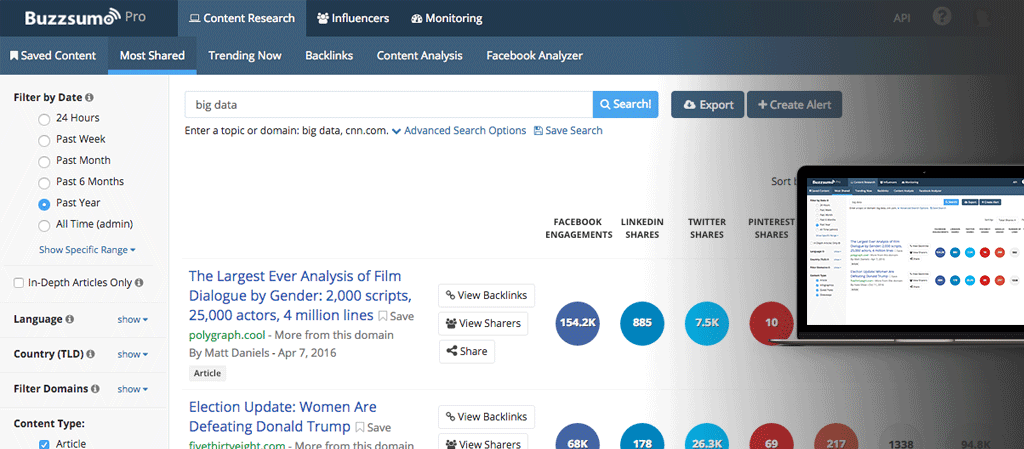 5. Hootsuite
For me, a good SEO strategy is one that covers social media, which is why I like HootSuite a lot. HootSuite is great for scheduling posts across multiple platforms, from Facebook and Twitter to LinkedIn and Google+. On top of that, it also allows you to set up various streams that track brand mentions, page activity, messages, and popular keywords across multiple social networks. Of course, analytics are also a key feature of the tool, allowing you to gauge how well your content fares with your audience.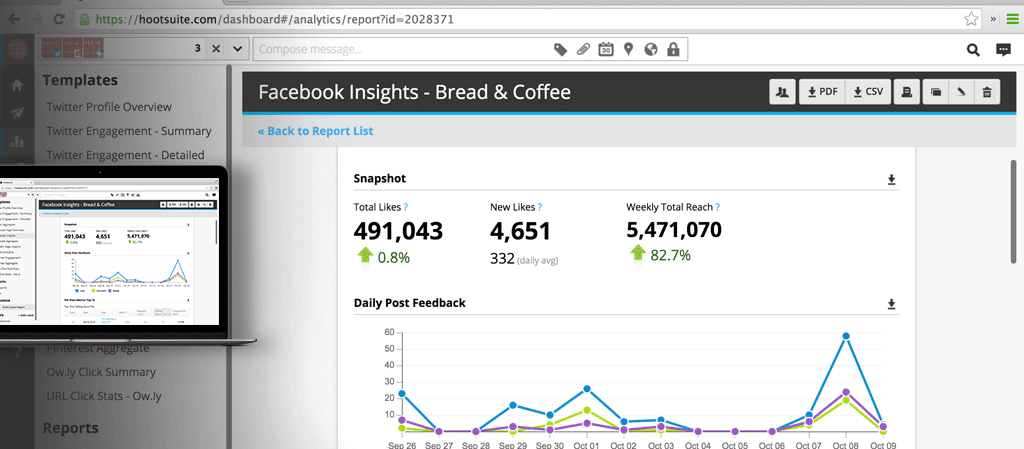 6. Ubersuggest
Keywords are an essential part of SEO, but which keywords should you focus on? Google Analytics and Google Search Console would provide you with some suggestions, but Ubersuggest gives you more keywords to choose from for your digital marketing strategy.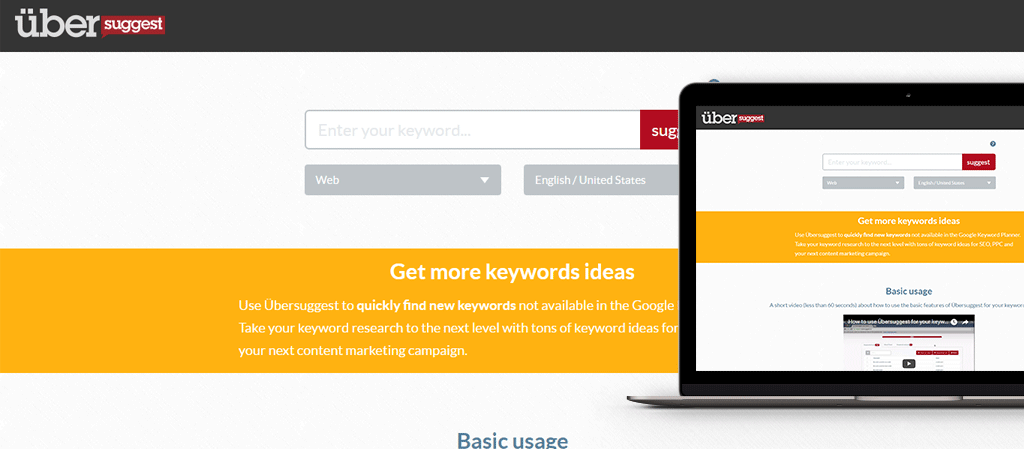 All you need to do is input a single search term and the tool would do the rest. It would expand your keyword base and present suggestions that are like real-life search queries. It's a nifty and straightforward tool anyone can use.
These six tools are my personal favorites because I believe the combination of these can make any SEO campaign a success. These tools set you up for success by providing accurate and timely information, so you can act and adjust your digital marketing strategy accordingly. Make sure to use these to reach the stop – and stay on top – of the SERPs.