Ultimate Marriage Tips: Your Company & Your Customers
What makes a good business?
Most would probably answer a product or service that sells well. By all means, this is correct, but it is not the be-all and end-all of it; rather, it is a part of the equation. A thriving business is one that sells a good product or service paired with an approach that aims to connect the brand with its audience.
All successful businesses have a customer relationship management strategy in place, and this speaks volumes about the importance of connecting with customers. To add to that fact, research shows that the use of CRM marketing tools resulted in up to 29% increase in sales, 34% uptick in productivity, and 42% improvement in forecasting.
Why Connections Matter
Rapport with customers matters because a business is like a kingdom. An enterprise focusing solely on making a sale is like a kingdom that cares only about taxes collected from the people. In contrast, a company that prioritizes relationship building is like a kingdom with a leader who listens to their constituents, making them feel important and garnering their support naturally.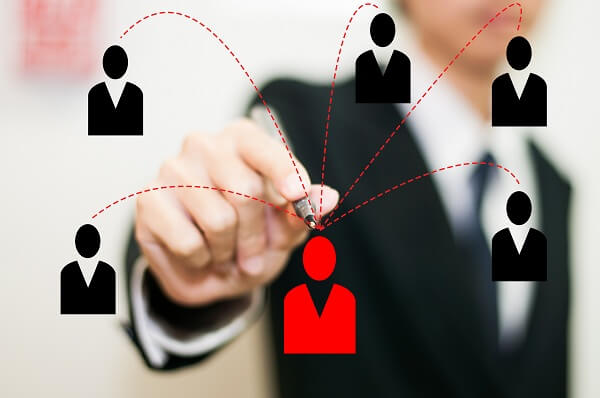 In practically every scenario, the latter fares better, much like a brand with a massive following behind it. Customer retention essentially creates a support base that propels a brand's continuous growth – a testament to the saying "customers are the lifeblood of any business." Every dollar on your customer acquisition cost provides more value when you are able to retain them, to keep them paying for your product or service more than once.
How Connections Should Be Built
Surely, the "why" is important, but it has to go hand-in-hand with the "how." As important it is to acknowledge the role of relationship building, business owners should also know what to focus on or include in their customer relationship management strategy.
Here are some useful tips:
1. Listen to Your Customers
Successful companies edge out their competition because they understand what their customers want. It is important to ask questions, listen, and respond to your target audience as part of your customer relationship management strategy. Run surveys, analyze trends, and adjust accordingly. Soon enough, you would have a product or a service that is able to meet your customers' wants and needs. That is the first step in winning CRM marketing.
2. Engage in Social Media
Many small business owners fail to benefit from social media simply because they leave their Facebook pages and Twitter accounts unattended. Without any activity on these social networks, brands miss out on the opportunity of connecting with customers.
Do not make this mistake. React to statements and questions directed at you, acknowledge both positive and negative feedback, and build a community out of your follower base. Take a page off the playbook of Wendy's, which went viral with their sassy tweets.
@fearsnick Just trying to help you make better decisions.

— Wendy's (@Wendys) May 2, 2017
Just remember that although it worked for Wendy's, sass isn't the best attitude to project to customers. Give your brand a personality your audience will love and your customer relationship strategy should work wonders.
3. Provide Something of Value
The point of customer relations strategies is to go beyond simply selling. Your brand should provide something else of value to your target audience. In the digital space, this could exist in various forms of content such as newsletters, blogs, and videos that give customers more relevant and beneficial information related to your brand and what you offer.
Develop your strategy in such a way that it presents something unique, useful, and valuable to customers.
4. Build Your Personal and Corporate Brand
Beyond the great products Microsoft and Apple released, what made these brands successful was their development of the personal brands of Bill Gates and Steve Jobs. These two visionaries made headlines and influenced industries with mere statements. They established their identities as experts in their field, represented their companies impressively, and made their businesses the most valuable brands on the planet.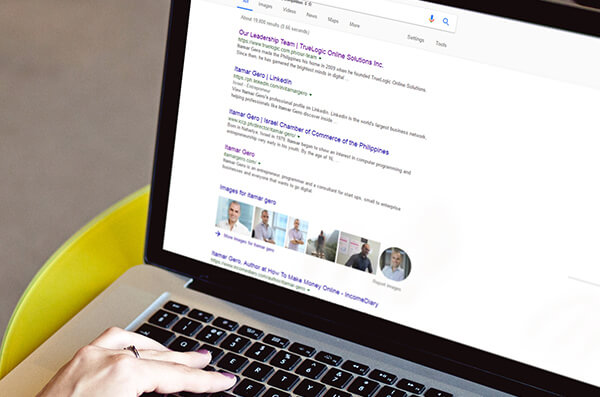 This is something small businesses can replicate. When there is a human face attached to a brand, it is easier to connect with it and relate to it. Customers feel more at ease knowing that they are talking or listening to a person rather than a corporate entity. It may not seem like a lot, but this personal touch goes a long way in relationship building, and a healthy relationship with your audience benefits the brand long-term.
5. Create a Smooth, Seamless Experience
A great product will draw in customers; a pleasant purchasing experience will keep them coming back. This is why it is important to prioritize the experience in every customer relationship strategy.
From browsing the product selection to the checkout process, everything has to be smooth, simple, and seamless. For online stores, analyze if the design of your website is optimized for the users. For brick-and-mortar stores, check your processes and see if it is fully efficient and convenient.
A customer relationship management strategy is invaluable to any business. It serves as the glue that holds together your game plan for sales. Without a comprehensive CRM plan, a company will have to work harder for customer acquisition. Proper small business CRM marketing techniques go a long way in increasing the value of every dollar you invest in your budding enterprise.
Recent Comments
No comments to show.